Fall ID Camp/Evaluations
---
Thunder Fastpitch U15A session are now completed - Thank-you to all the athletes who attended.
U13 Thunder Blue & Gold ID Sessions
Strathmore Thunder Girls Fastpitch is excited to announce they will be conducting ID sessions this fall for two competitive U13 teams for the 2024 season. The purpose of this camp is to identify athletes whose goals, skills and development match with others along with the development path each athlete will benefit from.
Event details: 3 sessions will be held, two skills evaluations and one live play session. Players are asked to attend one skill evaluation session at minimum and preferably the live play session.
When and Where?
Skill Evaluation Session 1: Tuesday September 19, 530pm @ Strathmore Ag Society Diamonds
Skill Evaluation Session 2: Monday September 25, 530pm @ Strathmore Ag Society Diamonds
Live Play Session: Friday September 29, 530pm @ Strathmore Ag Society Diamond 4
Strathmore Thunder is also proud to announce the head coaches for each team for the 2024 season:
Strathmore Thunder Gold - Libby Wheeler
Libby is returning for her third season of coaching with the Strathmore Thunder. She grew up playing for the Thunder from u10 to u21. During that time she helped them win Provincial Gold in 2014 (u16B), 2015 (u21B) and 2016 (u21B), as well a Bronze medal at u21B Westerns in 2016.
Libby went on to play fastball for the University of Calgary Dinos (WCSA). She was part of the Western Collegiate bronze medal winning team in 2016 and 2017, as well as won Canadian Collegiate National Bronze with the team in 2018. While playing for the Dino's she was named their 2016 Rookie of the Year, named both second and first team All Star as a shortstop (2016 and 2018), as well as named to the National All Star team at CCSA Nationals in 2018 as a utility player.
Libby has now finished her schooling at the U of C, receiving both a bachelors in Kinesiology and Education and is now a teacher in Strathmore. Now that she has returned to her home association she looks to give back to the program that helped her grow and works to create those same opportunities for her players.
Strathmore Thunder Blue - Tom Clooney
Tom is returning for his fifth season coaching with the Strathmore Thunder. Tom is currently NCCP Competition Development In Training (Lvl 3) and also is an NCCP Coach Developer and Evaluator. Tom looks forward to helping develop the athletes who will play for the Strathmore Thunder Blue team in 2024 and watching their continued growth and improvement.
After the ID Sessions have been completed and teams have been identified, further training will be offered in the off season for both teams for skill development, strategy, positional development and more.
Sign up by clicking HERE. If you have already registered your player, you are not required to register again.
Attendance Confirmation: Please Click HERE to confirm which sessions your player will be attending
FAQ's:
My daughter wants to play but only at a recreational level, does she still need to come to evaluations/ID sessions? Only girls that have a desire to play on the competitive teams need to attend. Further evaluations and team ID's will happen in March of 2024 for division 2 and 3 teams.
My daughter wants to play competitive but can't make all the evaluation/ID sessions, what should we do? Try and make as many as you can, but with at least one session so evaluators can get a score for your daughter to assess within their division.
What should my player bring to evaluations? Players should bring their own water bottle, ball glove, batting helmet, fielder's mask, and pelvic protection (aka Jill). If they have their own bat, batting gloves and/or catcher's equipment, please bring those as well. Please dress accordingly for the weather.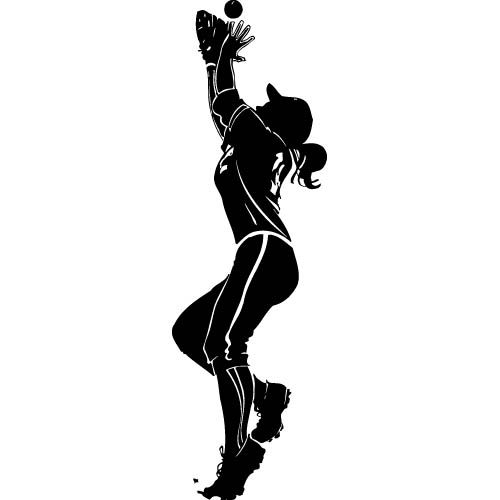 Registration Help:
There is one registration link for both age groups.
login into the Ramp Registration Page as normal - or create an account if you do not already have one
Click on "Camp and Clinic Registration"
Your player's age group should automatically show up for your player. If not, choose which age group from the Camp and Clinic Type that corresponds for your player
If you have any questions, please send a note to strathmorethunder@gmail.com